2020 3rd International Conference on Robot Systems and Applications (ICRSA 2020) will be held in Chengdu, China on June 14 – 16, 2020. We can proudly say that the ICRSA 2020 conference is going to be even more of a truly international and an excellent forum for both young and experienced researchers and seasoned academics to present and defend their work on a global stage. Sharing experiences and difficulties between researchers with mentoring new researchers is where we ensure research is taken to the boundaries of new knowledge.
机器人除了广泛应用于制造业领域外,还应用于资源勘探开发、救灾排险、医疗服务、家庭娱乐、军事和航天等其他领域。机器人是工业及非产业界的重要生产和服务性设备,也是先进制造技术领域不可缺少的自动化设备。第三届机器人系统与应用国际会议将于2020年6月14日-16日在中国,成都召开。会议旨在促进机器人系统与应用等领域的学术交流与合作,热忱欢迎从事相关技术研究的专家、学者和专业技术人员踊跃投稿并参加大会。
Notification! 通知!
As coronavirus spreads worldwide, some authors cannot attend the conference because of travel restrictions. In order to enhance communication among authors, the organizing committees welcome those authors to join in the conference by media method, like online presentation, video presentation, etc. Online presentation sessions will be arranged accordingly besides oral sessions and poster sessions.
Considering the safety of all participants, ICRSA encourages all participants to wear the face mask during the conference. The organizer will take every participant's temperature before they enter, offer alcohol-based hand rub...
随着冠状病毒在全球的传播,考虑到参会人员的安全,组委会对于因特殊情况不能参会的作者提供在线报告与交流的途径。不能参会的作者可通过网络在线报告,视频报告等形式参会。
为了给参会人员提供更为安全的参会环境,建议所有参会人员佩戴口罩。同时,我们也会采取一系列安全保障措施,为参会人员进行体温检测,提供免洗消毒液等。
Conference Proceedings | 会议论文集
After a careful reviewing process, all accepted papers after proper registration and presentation, papers will be published into International Conference Proceedings Series by ACM (ISBN: 978-1-4503-8764-4), which will be archived in the 

ACM Digital Library

, and indexed by

Ei Compendex, Scopus

and submitted to be reviewed by Thomson Reuters Conference Proceedings Citation Index (ISI Web of Science).
ICRSA会议论文集将提交出版并检索。 文章作者将被邀请参会做口头报告。
ICRSA2019 - ACM, ISBN: 978-1-4503-6513-0 | ACM Digital Library Online | Ei Compendex | Scopus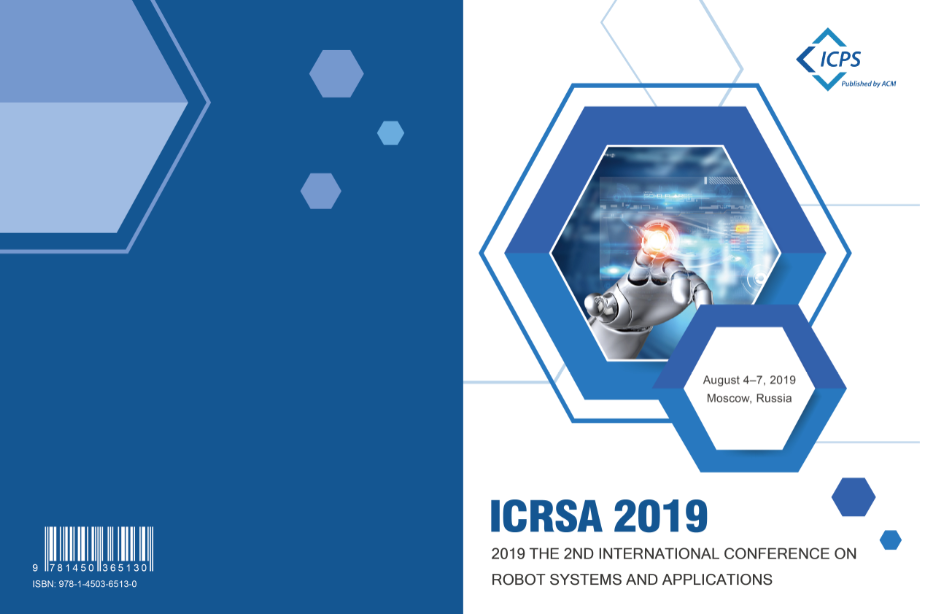 Submission Details | 投稿详情
Please log in the Iconf. Submission System; ( .pdf only) to submit your full paper and abstract.
欢迎点击投稿链接进行系统投稿(全文或者摘要),只有全文投稿才有出版资格。
For any inquiry about the conference, please feel free to contact us at: icrsa@saise.org.
Template Download: Word template
Note: a. Your submission will be reviewed by the conference scientific committee.
b. Only Full paper submission will be published in conference proceedings if accepted.